College of Business - City University of Hong Kong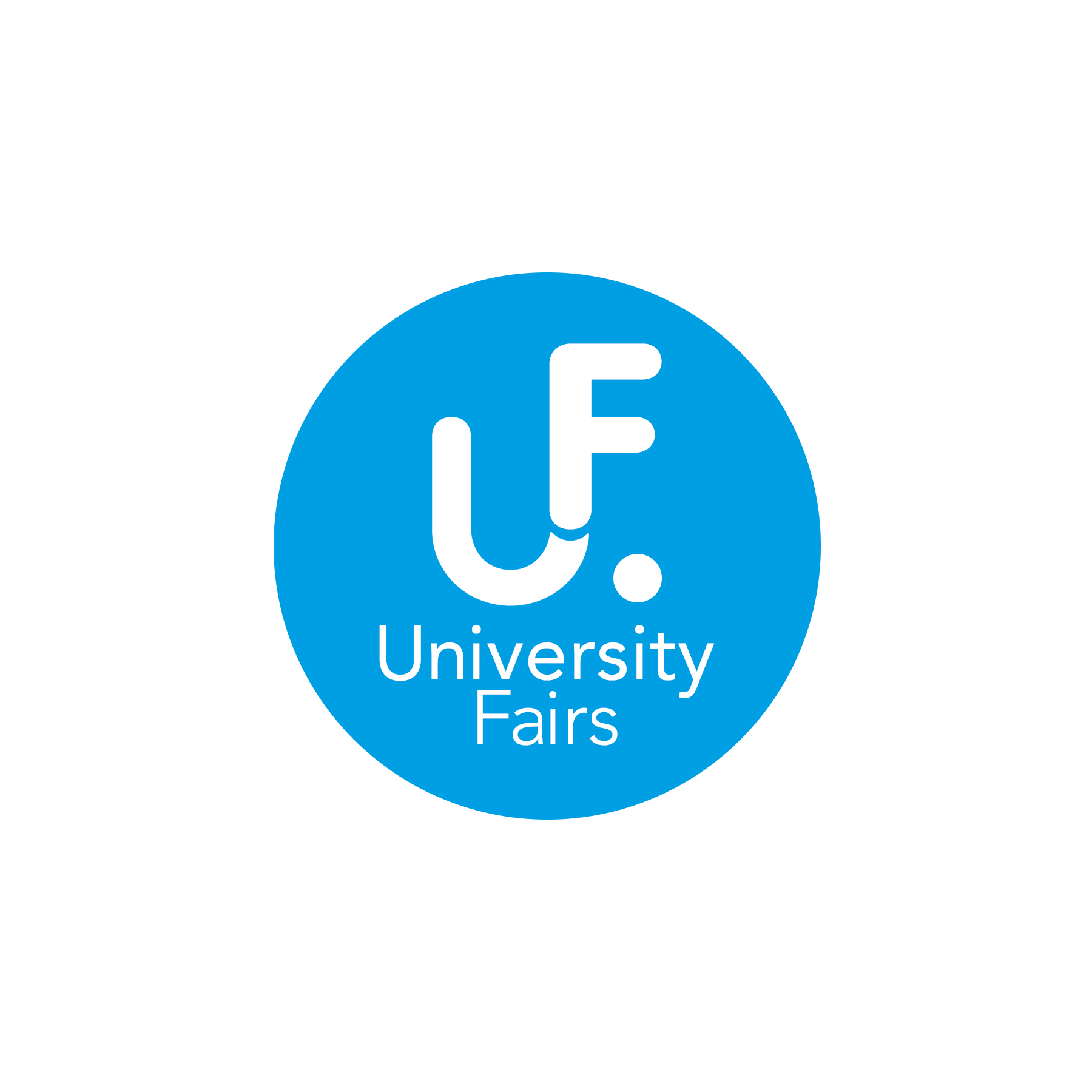 Tel :+852 2788 8525
Website :www.cityu.edu.hk/cb/postgrad
The College of Business at City University of Hong Kong is the ONLY premier business school in Greater China with TRIPLE accreditation - AACSB International, EQUIS and AMBA. This brings significant benefits to our students in today's global environment, as they receive qualifications that carry international recognition. The College is ranked among the top 100 business schools in the world according to the School of Management of The University of Texas at Dallas. It is also rated as one of the top 200 business schools internationally by Eduniversal, a unit of the French consulting firm SMBG. City University of Hong Kong ranks 147th in The Times Higher Education Supplement 2008 and has been among the top 200 world universities for five consecutive years in the same survey.
The College of Business, CityU comprises six departments namely Accountancy, Economics and Finance, Information Systems, Management, Management Sciences and Marketing. As one of the biggest business schools in Hong Kong, the College has a diverse group of 170 academic faculty members from all over the world and most of whom are PhD holders. We offer a full range of cutting-edge business education at the undergraduate, postgraduate and doctoral levels to a student population of around 5,500.
At the undergraduate level, 17 majors are offered in the BBA programme while a total of 15 taught postgraduate programmes including MBA, EMBA, MSc and MA are available to meet different needs of the business community. The College also offers doctoral programmes such as DBA and PhD.
The College has recently formed a partnership with the Haas School of Business at UC Berkeley, becoming the first Hong Kong partner of its Asia Business Centre. Through the partnership, our postgraduate students will have the privilege of joining a 5-day advanced management programme on the UC Berkeley campus in the US. The College has also entered into Student Exchange agreement with 150 partner institutions in 36 countries spanning 6 continents. There are 308 incoming students and 310 outgoing students in academic year 2008/2009.
To promote life-long learning and continuous executive development, the College has established the Knowledge Nexus Business Consortium for its Master's degree programmes. The Consortium shares a common structure and allows a wide choice of electives and greater flexibility in credit transfers among the programmes. The Knowledge Nexus Business Consortium is a unique initiative in Hong Kong and will ensure that your postgraduate degree is the path to sustained professional development.
Facilities
In order to provide our students with an environment conductive to learning, City University of Hong Kong has invested in its campus environs, with modern classrooms, a library, laboratory facilities, student residence and other conveniences. It provides a wide range of services and amenities to ensure that students enjoy a rich campus life in a supportive environment. These include, providing pre-arrival information and coordination; assisting with visa application, insurance and related matters; organising orientation programmes and providing on-arrival assistance; pastoral care and advice on non-academic matters for international students.
Library
Covering an area of 11,000 square metres, the Library at CityU has a seating capacity for 1,800 users. Its collection reaches the size of 889,500 volumes of books, 191,000 volumes of bound periodicals, 60,200 e-journals, 241,200 e-books (including e-dissertations) and 45,800 sets of audio visual materials. The Library also houses a law collection comprising legal materials from modern to historical, Eastern to Western. There are over 107,200 print volumes. All these materials are searchable on the online library catalogue. The Library is in recent years transforming from a traditional library into a Learning Commons. The Oval, Library Lounge, Leisure Corner, combined Reference and IT Help Desks are now open for public use. These newly renovated areas and infrastructure are designed to facilitate collaborative learning and provide support to high-end computer technology.
Computer Centres
Our computer centres offer the most sophisticated computer services to the students, academics and administrative staff at the university. The entire campus is equipped with a wireless network, and all parties are connected by the university's intranet system, CTNET.
Lecture Theatres
The campus is outfitted with 18 lecture theatres, with audience capacities ranging from 120 to 300 persons. All theatres allow users to sign onto the school's wireless network, and come equipped with advanced multimedia equipment, including video projectors, plasma-screen video-conferencing equipment, etc.
Sports Complex
Our five-storey multi-purpose hall serves as an indoor sports complex, providing quality venues and facilities to a variety of sporting events. Other facilities include physical fitness rooms, a 50-metre Olympic-standard swimming pool, an international-standard running track and a football pitch.
Academic Exchange Building
Our Academic Exchange Centre provides a haven for all exchange-related activities, with facilities for studying, learning and living.
Living on Campus
The university has planned a vast on-campus residential complex for its students. Around 3,000 units are available on campus with affluent facilities including laundry area, a health centre and a dental clinic.
Fees
Programme fees (for College of Business)
Programme
Mode
Total Credit Units
Tuition fee (HK$) per credit unit

MSc Professional Accounting & Corporate Governance

Combined
36
2,840
Postgraduate Certificate in Professional Accounting
Combined
18
2,840
MSc Applied Economics
Combined
30
3,180
MSc Finance
Combined
30
4,030
MSc Financial Engineering
Combined
30
4,030
MSc Business Information Systems
Combined
30
2,670
MSc Electronic Business and Knowledge Management
Combined
30
2,670
MSc Information Systems Management
Combined
30
2,670
MSc Electronic Commerce#
Combined
36
2,500
MA Global Business Management
Combined
30
2,840
MSc Marketing
Combined
30
2,840
MA Operations and Supply Chain Management
Combined
30
2,500
MA Quantitative Analysis for Business
Combined
30
2,840
DBA
Part-time
57
6,920*
3,520*
EMBA
Part-time
40
6,580
MBA
Combined
40
3,180
Research Degree (MPhil/PhD): Please refer to website: www.cityu.edu.hk/sgs

* HK$6,920 per credit unit for core and elective courses specially offered for DBA programme while HK$3,520 per credit unit will be charged for electives offered by other taught postgraduate programmes.

# Jointly offered with Department of Computer Science
Cost of living
The cost of living in Hong Kong is estimated to be around USD5,130 a year for a single student including meals, transport, laundry, and education expenses for books and stationery.
Accommodation
On-campus Student Residence, the rental would be in the range of USD170 – USD360 per month per person on campus (subject to annual review). Due to limited capacity, accommodation in the student residence cannot be guaranteed for students of taught postgraduate programmes.
For accommodation outside campus, the rental could be in the range of USD700–USD1,200 a month depending on the size, location and type of accommodation.
Applications
General entrance requirements
hold a bachelor's degree of one of the universities in Hong Kong or of an overseas institution recognized for this purpose by the University, or
hold such other equivalent qualifications as deemed acceptable by the University;
individual programmes may require applicants to have a degree (or a higher degree) in specified disciplines and/or with work experience.
English proficiency requirements
Applicants whose entrance qualification is obtained from an institution where the medium of instruction is not English should also fulfill the following minimum English proficiency requirement:
a TOEFL score of 550 (paper-based test) or 213 (computer-based test) or 79 (internet-based test); or
an overall band score of 6.0 in International English Language Testing System (IELTS); or
other equivalent qualifications
Online application: www.cityu.edu.hk/cb/postgrad
Case Study
Name: Wang Danning
Programme: MSc in Electronic Business and Knowledge Management (MScEBKM)
Graduated: 2007
Overview
The MScEBKM provided me with a unique and different educational experience. There were many opportunities to handle real projects, and to explore the questions and concerns that arise along the way. The programme progresses from a low level to a high level, covering not only the basic concepts of IS, but also higher level issues about how IS can be used in practice and how systematic theory and rules can be used to achieve specific objectives.
In each course, the theories taught are illustrated by cases, some of which involve real organisations. I was happy with the excellent professors and my MScEBKM classmates, who made teamwork stimulating and full of fun.
The MScEBKM administrators were extremely helpful, and did their best to make sure that we were doing well. I am deeply grateful for their advice about elective subjects. I enjoyed studying on the programme.