Alexander College / University of the West of England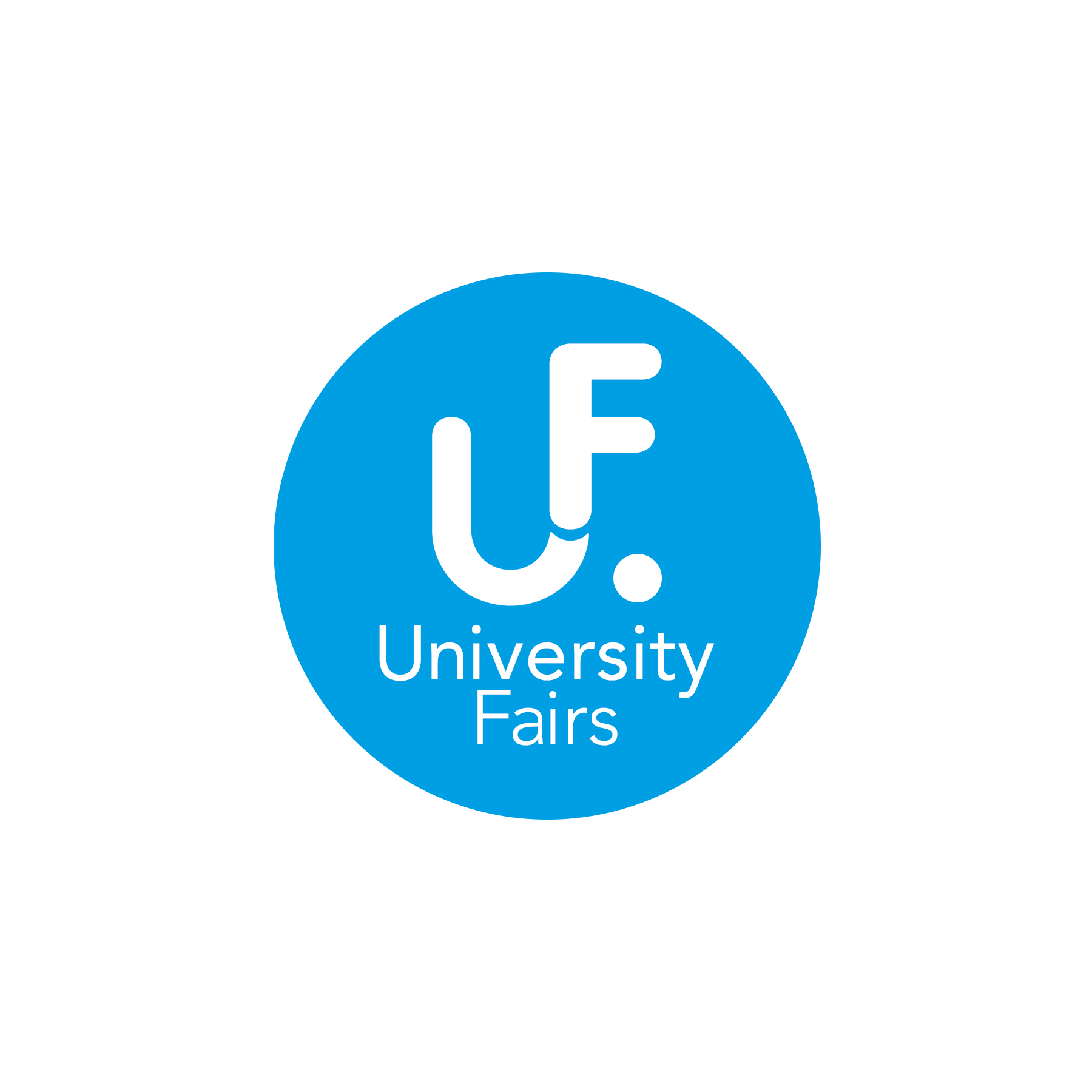 Tel :(+357) 24532373
Website :www.alexander.ac.cy
Alexander College is a partner institution of the University of the West of England in Bristol (UWE Bristol) - "The highest ranking UK University currently offering degrees in Cyprus" according to The Guardian University Rankings 2013. This collaboration makes it possible to offer both our local and international students access on to a range of recognised UWE Bristol Undergraduate and Postgraduate degree courses each year for study right here in Cyprus (UWE Larnaca Campus), ultimately resulting in a considerably less costly student experience without compromising the standard of your education.

Since it was founded in 1991, Alexander College has collaborated with British Universities and various awarding bodies consistently offering high standard vocational education. The academic standard of our lecturers, our facilities and the coordination of our courses over the years, have all contributed to giving Alexander College the characteristics and status you would expect of a modern European educational institution.

Our 22-year history has seen many students enter and win prestigious competitions, receive various awards, exhibit their work in major Cyprus and international galleries and published their work in several journals and magazines. We have equipped our students with specialist skills that are valued by employers and educators alike - and are equally valuable for self-employment.

The faculty and staff are committed to providing students with a learning environment that is challenging yet supportive of their personal and academic needs while they study at our educational institution. Our aim is to provide our students with the very best facilities and support as well as creating imaginative opportunities for their future. The college is dedicated to fostering the individual success of its students and their development as well-rounded, responsible and informed citizens of the world by providing them with the best education and training opportunities in a friendly and professional environment.

Facilities
The facilities at Alexander College are designed to provide our students with valuable practical resources and real working environments.

The Library
The library is open all day from 9:00am till 6:30pm from Monday to Friday. All library stock is relevant to the range of programmes delivered by all departments thus it is also the preferred setting for student study groups. The library also has its own computing, word processing and internet facilities. Photocopying services are available.

Lecture Rooms/Studios
There are two categories of class rooms, the first being the basic lecture room equipped with audio-visual facility for presentations and lectures, the second category are much larger spaces designed to accommodate art and design based lectures that require larger work areas.

Photography Studios
The photography studios are fully equipped with lighting, tripods, various backdrops and other photo equipment. Students are permitted to book the studios for use at anytime during college hours subject to availability.

Computer Labs
'Clusters' of computers can be found in many areas of the college. All computers are installed with software relevant to all currently running courses and are upgraded periodically to the most recent versions.

Auditoriums
The main auditorium seats up to 150 people and the smaller auditorium seats up to half of that, both of which feature a high stage with curtain control, audio-visual projector facility, various lighting options and are fully carpeted.

Printing Service
The Print Shop is open daily from 9:00am – 4:00pm and three afternoons a week until 7:00pm. Other services include photocopying, scanning, binding and lamination.

The college also has an all-day cafeteria and restaurant, roof garden and student parking. Wireless Internet is available in all areas of the college and is fully air-conditioned throughout.

In addition to the above, the College also offers other services such as financial assistance/support, accommodation services, personal counseling and career guidance.

Fees
Course Fees

Course Title Duration Awarding Body Tuition Fees
LLB(Hons) Law 3 Years UWE Bristol €6,500 / year
BA(Hons) Criminology 3 Years UWE Bristol €6,500 / year
BA(Hons) Business Management
(Accounting & Finance) 3 Years UWE Bristol €6,500 / year
BA(Hons) Graphic Design 3 Years UWE Bristol €6,500 / year
BA(Hons) Interior Design 3 Years UWE Bristol €6,500 / year
BA(Hons) Landscape Architecture 3 Years UWE Bristol €6,500 / year
BA(Hons) Photography 3 Years UWE Bristol €6,500 / year
BA(Hons) Fine Art 3 Years UWE Bristol €6,500 / year
BA(Hons) Fashion 3 Years UWE Bristol €6,500 / year
MSc Business Management 12 Months UWE Bristol €8,000 / course
MA Education (Leadership) 12 Months UWE Bristol €8,000 / course
MA Design (Interior) 12 Months UWE Bristol €8,000 / course
MA Design (Photography) 12 Months UWE Bristol €8,000 / course
MA Design (Graphics) 12 Months UWE Bristol €8,000 / course




Estimated Accommodation and Living Expenses

The following list is an approximation and is calculated on the basis of a standard 3-bedroom apartment shared between 3 students. This list is to provide you with a general guideline of the average monthly expenses you are likely to have whilst living and studying in Cyprus however, expenses like food, leisure, clothing and transportation may vary a great deal depending on the needs and lifestyle of each student.
___________________________________________________________________________________________________
Accommodation Monthly
€(Euros)
Rent 150.00
___________________________________________________________________________________________________
Living Expenses Monthly
€(Euros)
Electricity 50.00
Water 15.00
Food & Drink 200.00
Books/Stationery/
Printing 60.00
Public Transport 80.00
___________________________________________________________________________________________________

Applications
General Entry Qualifications

All applicants must have completed a secondary (high) school education or twelve years of schooling to be considered for admission. Alexander College recognises a strong academic performance at high school level as the primary determinant for college level success. When making an admissions decision, the College is interested in applicants with a solid high school record, evidence of extra-curricular involvement, a high level of commitment and potential for personal growth.

Applicants must submit the following:

1. A completed application form either submitted online http://alexander.ac.cy/on-line-application/ or collected in person from the Admissions Office: Tel: (++357) 24532373, Email: Elena@alexander.ac.cy

2. Official transcripts of secondary (high) school record. For candidates applying for admission with advanced standing, an official transcript of their previous college record is also required.

3. Evidence of knowledge of English. Candidates whose native language is not English will be required to take the English Placement Test. Candidates with at least 500 on TOEFL or 6.0 on IELTS or are holders of a GCE English 'O' level with a minimum grade of C, will be exempt from the English Placement Test.

Applications for admission to Alexander College together with the applicant's credentials are examined and evaluated by the Academic Committee who make the final decision for the application in September (for students wishing to enroll in the Autumn Semester) and in January (for the Spring Semester). The Office of Admissions may permit late applications by local students however this may not be possible for non-EU students due to visa requirements and other legal procedures required by immigration services.

Case Study
Student Name: Josie Maurer
Country of Origin: USA
Age: 21
Course: BA(Hons) Criminology

When starting a new chapter in your life such as going to college, you don't know what to expect or where it will lead. I'm currently a student at Alexander College and now that I'm in my second year on the University of the West of England Criminology course, I am more eager than ever to start my professional life. This course has shown me that I can help those offenders who are wrongly accused, the drug addict who never got to go through rehabilitation, the child who goes through his whole life being bullied and hoping he won't be another Stephen Lawrence case on the news the next day and simply knowing that you can change the criminal justice system in order for legislation to apply, not only to the poor but to all classes in society. Also the Criminology course has many links to sociology, law, psychology and social policy which has really opened my eyes to the real world. Our lecturers are very committed, they strive to help us reach excellence and they constantly encourage us to surpass our limits - they are always just a door-knock away. So, when I found a recognised UK degree course for study on a sunny Mediterranean island, which was taught in English, I jumped at the chance – for me, it's the best of both worlds. The added bonus is the class sizes here are kept small - there are only about fourteen students in my class and we have all become very close now. We often go to college a few hours earlier just to hang out together or compare lecture notes in the college cafeteria and sometimes we meet up in the library for a group study session. The Criminology course has opened many doors to my future and studying in a friendly and relaxed environment has really helped me to get the most out of my studies and my college experience as a whole.